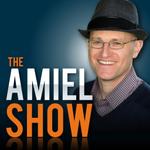 What can you learn when you look under the hood of million-dollar presentations?
Listen in on this podcast where Amiel Handelsman interviews me about the key lessons anyone can learn from high stakes presentations.
Amiel is an executive coach, change consultant and author of Practice Greatness: Escape Small Thinking, Listen Like A Master, And Lead With Your Best.